Amico
Pen Name:蒼泉 (Sousen "Azure Spring")
Amico began studying Japanese calligraphy at 3 years old, sitting beside her grandmother, who was a calligraphy instructor herself. At the age of 20, Amico received her instructor license from the Bunka Shodo Kai, earning the level of Master Calligrapher.
After working in mass media and IT, Amico decided to open her own school: 蒼泉書道教室 ("Sousen Shodo Kyoshitsu "The Azure Spring School of Calligraphy")
While calligraphy presented as art is gaining popularity overseas, there is still much beauty to be found in the basics of calligraphy technique and structure. Amico also believes calligraphy can be useful in teaching the Japanese language to overseas students. Shodo Japan was formed to allow anyone, anywhere in the world, to experience Japanese calligraphy, as a beginner looking to try something new, or a dedicated student hoping to master their craft.


Hello!
I've been learning Japanese calligraphy since I was only 3 years old.
I was just a baby! I barely knew anything about the language, and as an overseas student, you don't need to either to get started.
In fact, once it came time to study the intricacies of Japanese in public school, calligraphy had given me the confidence to succeed.
It helped me remember many vocabulary words and kanji characters that I would need to know
So, if you're looking to get into Japanese language study, calligraphy is a great way to get started. Plus, being able to beautifully reproduce the vocabulary you've remembered onto paper adds a whole new dimension to language learning.

For students looking to visit Japan in the future, you'll find that the kanji characters you learn at Shodo Japan are all over town, and being able to recognize and understand their meanings will make your trip that much more fun and enjoyable.

The path to calligraphy mastery is a long one?some say there's no end! I still walk the path every day as I practice, teach and learn.
But, that endless discovery is what makes calligraphy such a beautiful experience.
I hope to bring my style of "Practical Calligraphy" to students everywhere and enjoy the world of calligraphy with people from all over the world.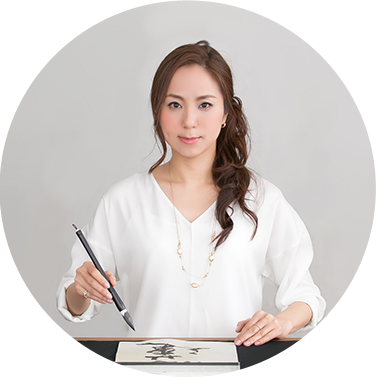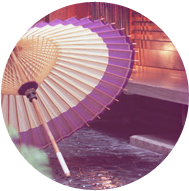 Amico
Pen Name:蒼泉 (Sousen "Azure Spring")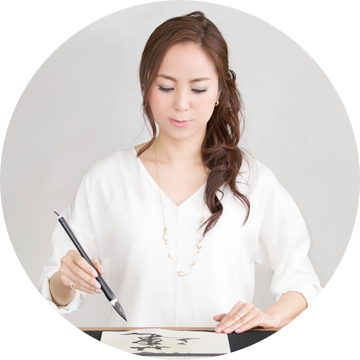 Schedule
Twice a month, generally the 2nd and 4th Saturday
Ages 6-12 13:30-15:00
Ages 13 and up 16:00-18:00
A single class lasting one hour. Feel free to join if you are available during the above times.
Some schedule changes may occur around New Year's and during summer vacation.

Content
All classes are taught using calligraphy brushes.
In general, classes for children up through junior high school focus on the children's calligraphy exam, while classes for high school and up focus on the adult's calligraphy exam.
Calligraphy exams allow you to gauge and improve your skills and are recommended as motivation for daily practice.

Membership Fee
Ages 6-14 ¥2,000
15 and up ¥3,000
※Members ages 15 and up who wish to take the calligraphy exam must pay a separate registration fee of ¥23,000 to the Bunka Shodo Gakkai. This gets you membership along with texts and materials used all the way up to Master certification and beyond.

Monthly Fee
Ages 6-14 ¥4,000(incl. tax・1/mo exam fee(¥550))
15 and up ¥8,000(incl. tax)exam fee separate(¥1,200-1,800)

Traveler Special
1 person / one-time lesson max. 60 min. ¥3,500(w/ tax)
※If you would like to set up a lesson on a day other than Saturday, please contact us in advance and give us your 3 best options for day and time. Payment can be made in cash on the day of the lesson.

Free Trial Lesson / Observation
First-timers can take a free trial lesson or observe a lesson in progress. Trial lessons last 30 minutes.
※Trial lessons and observations can be done according to the schedule outlined above.

Calligraphy Tool Rental
¥200(w/ tax)(FREE for elementary schoolkids and younger)
※Calligraphy tools are also available for purchase. A Basic Set of calligraphy tools starts at ¥6,900, or you can purchase individual brushes.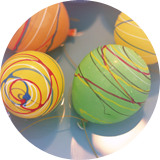 Welcome to the Sousen School of Calligraphy
This is the headquarters of Shodo JAPAN.
Here, you can enroll in calligraphy classes, available in both Japanese and English.
At Shodo JAPAN, both existing members looking for personal lessons and travelers looking to try something new can enroll at special prices.
Hamamatsu City, located in Shizuoka Prefecture, is about a 90-minute train ride from Tokyo, and is the perfect rest stop for tourists on the road to Kyoto. The city is easy to access, is surrounded by the ocean, mountains, rivers and lakes, and boasts many fun tourist spots. Let us know if you're interested, and we can give you lots of ideas on how to spend your vacation!
We hope to see you soon!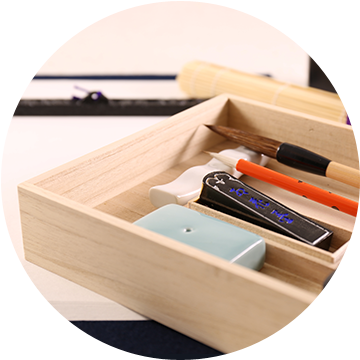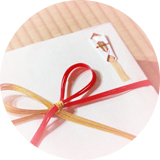 Address
201, 1-35-17 Akatsutsumi
Setagaya-ku, Tokyo
156-0044
Japan

Contact
TEL 090-3238-1087
(Weekdays 11:00-18:00)