Request

Traveler Lesson and more

<Lesson・Traveler Lesson・Personal Tutoring>
Requests to Sousen for works, lessons and personal tutoring are handled via form.
We will respond soon after receiving your request. Please click here to submit a request
Brush Character Designs

We can create all sorts of brush character designs to fit your business merchandise or logo!
Designs can be in Japanese or use English letters.
Contact us for a free consultation and estimate!
Contact→Click here!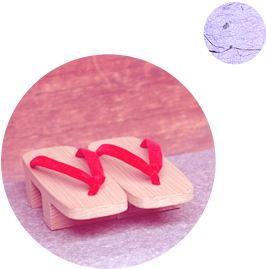 Store/Business Owner Estimated Cost
Company/Store Logo
¥80,000~
Book/Magazine
Title
¥50,000~
Book/Magazine Subtitle
¥20,000~
Ad・Handout・DM・ T-shirt
¥30,000~
Store Interior Goods Wall Hanging
¥40,000~
※Prices may change based on intended usage of work. Please consult for details.
Individual UseEstimated Cost
Nameplate
(data only)
¥15,000~
Business Card
(data only)
¥15,000~
Shikishi board(242x272cm)
¥20,000~
Japanese welcome board(w/ frame)
¥30,000~
Postcard size design(data only)
¥15,000~
Other(data only)
Consult for estimates

Order Process

Contact for free estimate
Use the contact form on the homepage and select「Work request/Free estimates」

Consultation
After receiving your request, we will set up time to hold a consultation by email or phone to discuss the details of how you will use the works requested.
After discussing the content of the work, we will give an estimate and send you an official form to complete the order.

Order
Upon receipt of the final order documents, please fill them out and return them at your earliest convenience.
After the order is complete, please send an upfront payment of 30% of the full order cost (50% for orders for individual use) to the specified bank account.
We will contact you once the money transfer can be verified.
Now, the order is finalized, and we will begin work.

Creating the Ordered Works
Over the next 5-7 business days, we will create 2-3 sample works based on the content discussed in our consultation.
Once complete, you will be able to choose the best work that matches what you want.
If none of the provided works are acceptable, we can work with you to fix them to your liking.
If numerous or large-scale revisions are needed, additional costs may be incurred.

Choosing the Final Work
Once you have chosen the sample to become the final product, please contact us.
Within 10 days of contacting us with your decision, please send the remaining amount due to the specified bank account.

Receipt of the Final Work
Once we have confirmed transfer of the remaining amount due, we will send you the brush character design data (.jpg/.pdf format).
For works that require framing, please allow 2-3 weeks for delivery.

<NOTE>
※ We will never share customer information with any third parties for any reason and handle all information with the utmost of care.
※ For order cancellations, customers will be requiredto pay a cancellation fee as specified on the estimate. Large-scale revisions to initial orders may also incur fees in addition to the listed cancelation fee.